Nebraska Extension is your local connection to university research-based information. We extend knowledge, provide solutions and change lives.
Monthly Heart of
4-H

Award Winner
Emalea Dean is January Heart of
4-H

Volunteer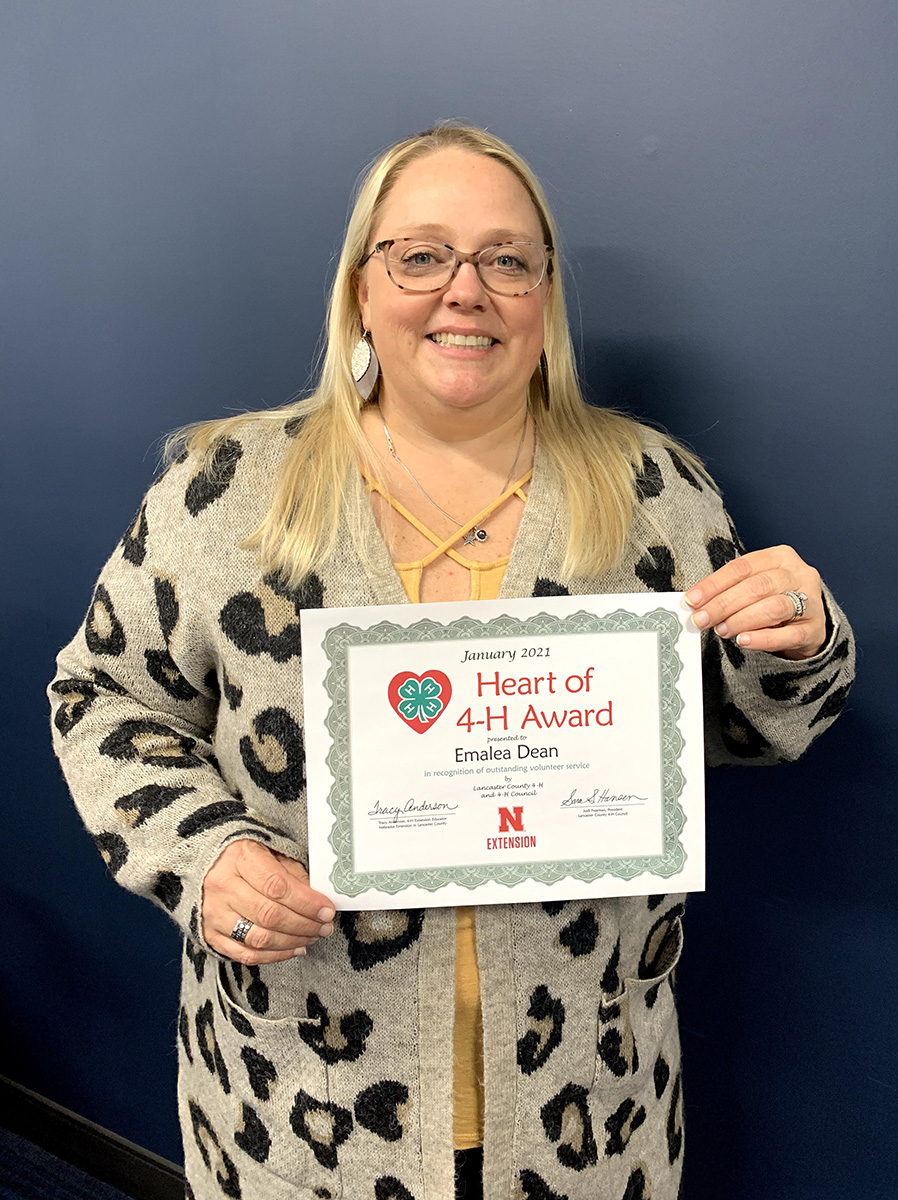 Lancaster County 4-H is proud to announce Emalea Dean of Lincoln as winner of the January "Heart of 4-H Award" in recognition of outstanding volunteer service. Read about Emalea's contributions to 4-H!
Connect With Extension!
Connect With
4-H!
---
Meet One of Your Local Extension Experts
Expertise: Nutrition Science, Leadership Education and Community Nutrition
Emily helps coordinate the Expanded Food and Nutrition Education Program (EFNEP) for both Lancaster County and the state of Nebraska. She leads a team of 11 individuals across the state who provide hands-on, relationship-driven nutrition education to limited resource families. Emily also coordinates the Lancaster County Well Connected Communities Initiative and Master Health Volunteer program.
See entire list of Nebraska Extension in Lancaster County staff
Search Local & National Extension Resources